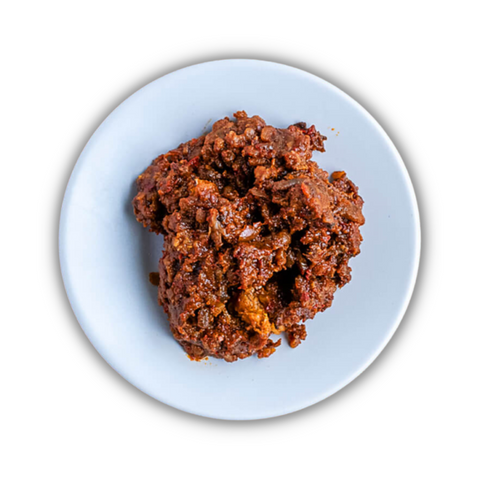 'chorizo' style.
a spicy chorizo style meat-free mince full of paprika and chilli oil, with our signature fermented vegetables.
nutritional information
per 100g cal., 301 fat., 25.4g sat fat., 1.7g sugars., 0.7g protein., 11.7g
cooking instructions
cook from chilled. pan fry: in a medium hot pan and cook the mince until piping hot. depending on preference and use and keep frying until crispy or serve once warmed through. oven roast: pre heat the oven to 180°c and cook for 8 minutes. waste hack: served cold as a salad by adding chopped leaves and cucumber or as a wrap with a soft tortilla.